9:46 pm - 12/09/2010
Ikimonogakari plans a hiatus for 2011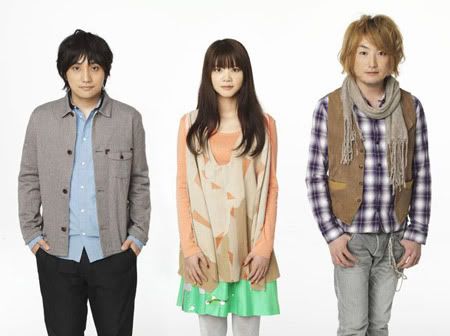 Locking down 2010 as one of the most successful years in their career, the members of
Ikimono Gakari
feel like they can take a well-deserved break in 2011.
The group's vocalist,
Kiyoe Yoshioka
, announced on December 9th through her weekly radio show that the trio would be taking a performing hiatus for the first half of 2011. She also confirmed rumors that her radio program, "
Ikimono Gakari Kiyoe Yoshikoa no All Night Nippon
" would draw to its close on December 21st.
Details about the length of the hiatus have yet to be determined, but a source close to the group estimates it to be six months at the most; the band should fully resume their activities come July. Currently, it's been decided that their performance for the "
Kohaku uta Gassen
" on the 31st will be their "last" for a while.
So why take a break when their career is escalating to such great heights? Many fans are baffled the trio's decision, particularly since they recently received certification from
RIAJ
for selling over a million copies of their "
Ikimono Bakari ~Members BEST Selection~
" album.
Leader
Yoshiki Mizuno
explained, "
We've stretched ourselves too thin, so we'd like to take a rest.
"
With three more concerts remaining in their tour, many are anticipating additional details regarding the hiatus during the shows.
Source:
tokyohive