5:44 am - 02/04/2011
Haruma Miura and Yui Aragaki living together?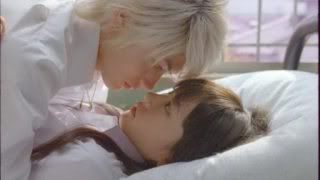 Rumors of
Haruma Miura
(20) and
Yui Aragaki
(22) living together in the luxury apartments of downtown Tokyo has been circulating in the Japanese media since 2009, ever since it was hinted in a show called "Sunday Japan" by Dave Spector:
"Okinawa-born actress/singer A.Y. and very ikemen young actor M.H. is currently rumored to be living together? Both of them have worked in a film two years ago."
Needless to say, the two met in 2007 movie '
Koizora
'. The movie was based on a popular mobile phone novel, which became a box office hit of 3.9 billion yen. It was during filming that they got close. Aragaki was relatively new to the acting industry, and Miura would give her acting tips and encourage her through phone and email. However, there is no info whether these two actors hooked up right after filming or in a later encounter.
At the time, Aragaki's agent had refused the rumors, but Miura's agent could not be contacted.
Sources:
1