3:38 pm - 10/20/2011
Ace Attorney Live-Action Film's Cast Photo Published
Ace Attorney Live-Action Film's Cast Photo Published
Film to hit theaters in Japan on February 11
Enterbrain's Otona Fami magazine published a picture on Thursday of Hiroki Narimiya (
Gokusen
's Noda,
NANA
's Nobu,
Akihabara @ DEEP
's Page) in his role as Phoenix Wright (Ryuichi Naruhodo) in Takashi Miike's live-action film
adaptation
of CAPCOM's
Ace Attorney
(
Gyakuten Saiban
) videogame franchise. The magazine also revealed that the film will open on February 11 in Japan.
"Agatsuma," a publicity representative for the film distributor TOHO, posted a
photograph
of the film's courtroom set in July.
Other cast members for the film include Takumi Saitō (
RoboGeisha
,
Princess Princess D
) as prosecutor Miles Edgeworth (Reiji Mitsurugi) and Mirei Kiritani (
Arakawa under the Bridge
's Nino) as Maya Fey (Mayoi Ayasato).
The film will take place in a parallel Japan, where a large increase in harsh crimes has led to a new court system. Under this new system, the defense attorney and public prosecutor have three days to battle cases out in open court to determine guilt or innocence of the accused, placing priority on speed instead of thorough investigation. The film studio Toei has said it plans to use a lot of computer graphics and visual effects in the courtroom scenes in order to make them more interesting, but it will still retain the games' signature lines such as "Igi Ari!" ("Objection!") and "Kurae!" ("Take That!")
(
source
)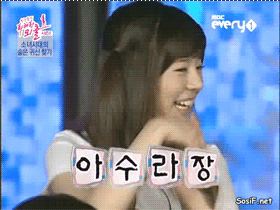 so excited OMG