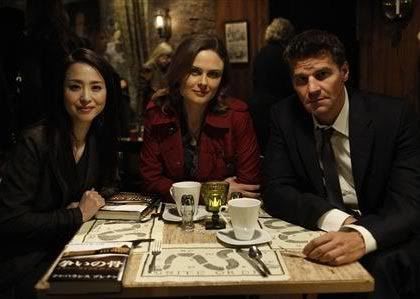 Singer-actress Matsuda Seiko (47,
profile
) has landed a role on the popular U.S. drama series "Bones," it was revealed yesterday. She plays the part of a Japanese journalist in series 5 of the Fox show, set to air from April. The series 4 box set is to go on sale in Japan next month and the Seiko connection is sure to help boost the show's popularity here. Producers say they were looking for a Japanese actor who would bring acting ability, English ability and name recognition to the role. In the U.S. Matsuda is seemingly referred to as the "Japanese Madonna," presumably based on her huge popularity in the 1980s. She made her U.S. recording debut in 1990 and had some modest chart success. She has since landed some small roles in Hollywood features, including the 1998 blockbuster "Armageddon."
Matsuda is said to have prepared for the Bones role while on a Japan tour at the end of last year, and went to the U.S. for two weeks' filming in early January. She follows in the footsteps of other domestic stars who have recently appeared in top U.S. dramas, such as Sanada Hiroyuki ("Lost") and Takeuchi Yuko ("Flash Forward").
source