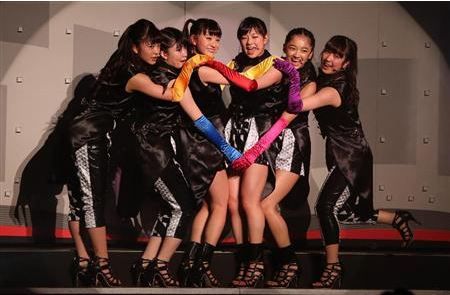 On March 16th, 6-member group Fairies held their first one-man live at Akasaka BLITZ in Tokyo.
Fairies made their debut back in September of 2011. This one-man live was held to commemorate the release of their upcoming first album "Fairies" (March 26th release). The girls held two shows (noon & evening) for a total of 1,400 people. They energetically performed a total of 15 songs including their new number "Run With U".
During the end of their noon show, there was a surprise congratulations for members Fujita Miria (15), Shimomura Miki (15), and Hayashida Mahiro (15) as they will be graduating from junior high school this spring. They girls were so filled with great emotion that they welled up with tears.
(
Collapse
)
A snippet of their live show (thanks for the tips,
pame_31
):
Source: TH1, TH2

Haven't follow them for awhile. Still excited for this progress. Go go go, girls! ^^