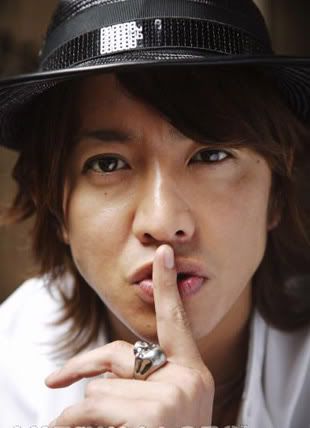 SMAP's Takuya Kimura had been caught over the speed limit twice in the past few months, Johnny's & Associates had announced on March 14, reports J-CAST news and Sankei News.

It has been reported Kimura had been caught speeding once in Chiba prefecture during September 2011, and again this year in January. A story about it will be published in weekly magazine Shukan Bunshun, which goes on sale on March 15 in Japan.

The following statement had been sent out by Johnny's:

Dear members of the press,
Recently, a story has been published by a weekly magazine about one of our agency's talents, Takuya Kimura, who was caught speeding while driving his vehicle in Chiba prefecture in September last year.

On the topic of this speeding charge, the same person was once again caught speeding in Tokyo prefecture in January this year. It is true that fines have been paid for each event, and we offer our deepest apologies.

Kimura himself, who is at the root of all of this, has expressed that as an adult he has done something truly embarrassing and has learned his lesson. He has promised to never let such a thing happen again, and deeply apologises to his fans and those who work with him for causing so much trouble.

Johnny's & Associates


Source

It's a lame story but JE's statement makes it sound like KimuTaku is a serial killer.