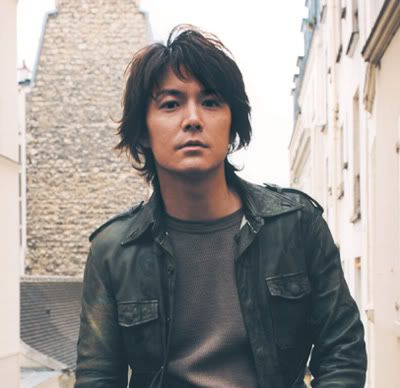 Singer/actor Fukuyama Masaharu will be starring in the new CM for skin care brand, 'SK-II'.

'SK-II' is known for featuring beautiful actresses including Momoi Kaori, Koyuki, and Ayase Haruka. With this, Fukuyama will become the first male celebrity to star in the brand's CM.

Fukuyama recently wrote a "support song for women", and it's currently being used in the CM for 'SK-II'. He sings the song a capella in the brand's latest CM, which will be revealed through the website for 'SK-II Bihada Campaign' on May 22nd. Fuji TV will also air the CM for one time only on the 22nd during the 9:00 pm hour.

Before the CM shoot, Fukuyama seemed relaxed while pleasantly chatting with the staff. As he entered the set, he quickly snapped back into artist mode. It took him 19 takes to shoot the CM as he tried all sorts of patterns to figure out what would be best to convey the message of his song.

The CM turned out to be Fukuyama singing by himself without any instruments, as if he's singing directly to each and every women on the other side of the screen.

This is the cm currently airing, you can watch the one where he sings a cappella on the SK-II website.




Source

I love SK-II and I love that song, I hope he releases the full version soon!