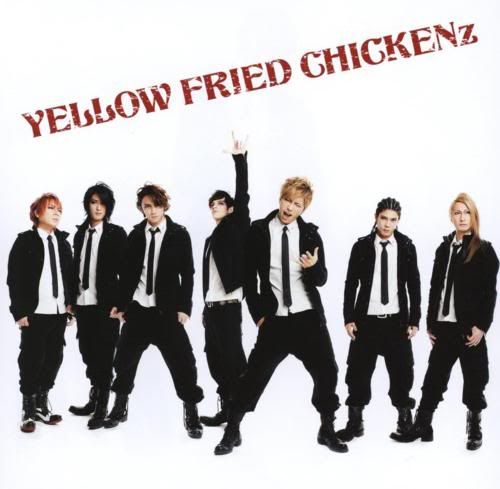 The rumors are true. On June 7th YELLOW FRIED CHICKENz guitarist TAKUMI announced through his blog that the band will break up on July 4th.

On July 4th YELLOW FRIED CHICKENz will hold their Budokan live that will also be Gackt's birthday live!
But there is some sad news for fans because that day will mark the end of the band. The members decided to go separated ways after their last live titled "Camui Gakuen, Sparkly Male Cram School, Happy Birthday Live, Don't Cry, Let's Say Sayonara With Smiles".

As for reasons, Takumi stated at their nico raji broadcast last Friday that some members want to reach their own, separated goals and they can't reach them while being part of YELLOW FRIED CHICKENz. That's why they've decided on a positive breakup in order to create something new.
They hope their fans are looking forward to their new projects!

Chickendipsauce

Thanks for the awesome lives and album, YFC! Music will be remembered forever.