9:04 am - 06/22/2012
Dream Opens Official Facebook Page!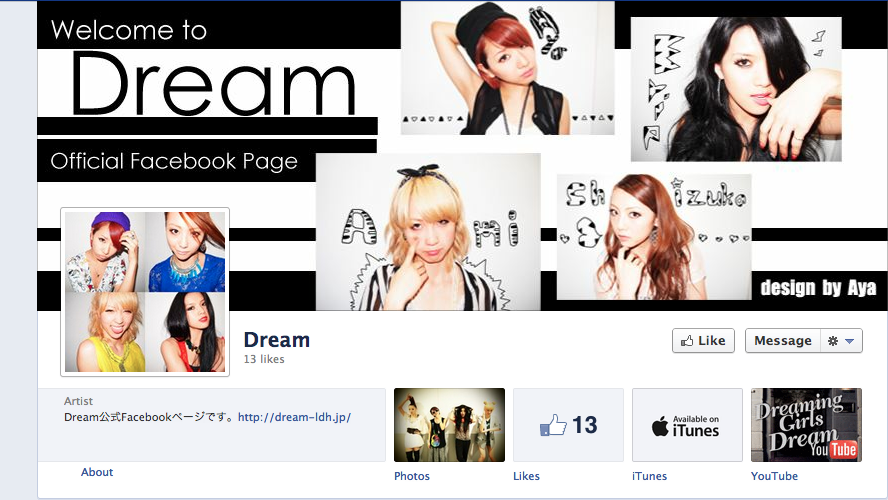 Dream has finally opened their OFFICIAL Facebook page.
http://www.facebook.com/official.dream
Dream's cover photo is designed by Aya, the group's resident artist. High resolution scans of their previous CD covers have also been uploaded to the page along with a video message:
So I guess they aren't dead after all. Hope they put the E-girls crap behind them and release some original stuff for once.
Source:
I Love Dream World
,
Dream Official Facebook Page