8:48 pm - 09/23/2012
OLIVIA hints on new music!
Flawless and underrated artist OLIVIA (Olivia Lufkin) took a break from making ugly stuff to sell on Etsy or training her dog to actually MAKE MUSIC!
"We are moving forward making music!!! We've got more than a handful of songs almost complete!!! 曲作り前に進んでいるよ!!! 何曲かはもうすぐかんせいです!!!!


As you can see, Kafka is helping me out with melodies!  カフカ曲作りてつだってます!!"
I'M SO EXCITED, OMG
SINCE "SUNLIGHT" IN 2010 WE GOT NO NEW MUSIC (I don't count "CALLING -KINGDOM MIX-" new music) *so excited*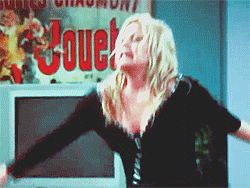 Source:
OLIVIA's ameblog