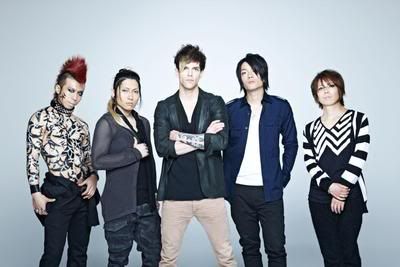 fade announced the opening of their Overseas Fanclub at the final of their Sky's the Limit Tour in Shibuya WWW on 28 December 2012. This follows the opening of their Japanese fanclub earlier that year, as well as the announcement of their Major Debut with Universal Music in 2013. The fanclub was slated to open in January 2013, but due to delays and with the band busy working on their first major album, the official opening is now 1 April 2013.

Applications are already open. (Change the language to English on the FC site)
It costs 3000yen a year, and a one time only 1000yen application fee.
But if you sign up before 30 April, the application fee is waived. Payment is by credit card.



Sources: staff_fade twitter, Fanclub Homepage, fadefamily LJ community

I'm really happy for the band, and it's great that the International FC also gets the Member Tag&Key (it works as FC ID/card)!