Sanbun no Ichi (One Third), starring Fujiwara Tatsuya, Tanaka Koki, Kosugi Ryuuichi and Nakashima Mika.
An adaptation of Hanta Kinoshita's 2012 novel Sanbun no Ichi, directed by Hiroshi Shinagawa

The film revolves around three small-time crooks who manage to pull off a successful bank robbery and come away with a once in a lifetime score. Fujiwara will play Shuu, manager of the "Honey Bunny" hostess club. His partners in crime are a club waiter named Koji (Tanaka) and a club regular named Ken-san (Kosugi). Each is supposed to get an equal third of the money, but their greed gradually takes over as they begin bargaining and trying to deceive each other. Before long, a "big shot" comes into the picture with an eye on their money and the stakes are raised even further as a series of betrayals ensue.

Nakashima will play a bar hostess named Maria who becomes directly involved in the intrigue.

Set for release April 1, 2014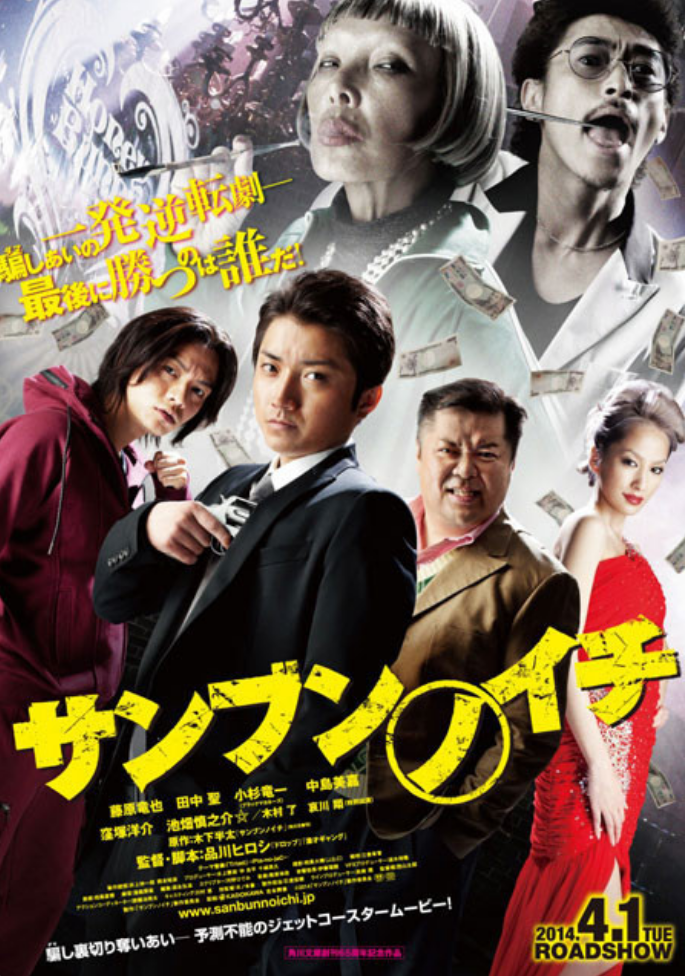 credits 1, 2, you can also watch the trailer here here

fans worried what will happen to his movie when Koki was out in JE. wih this, it's confirmed that Koki remains part of the cast. He's gonna do promos too, so see you again soon!