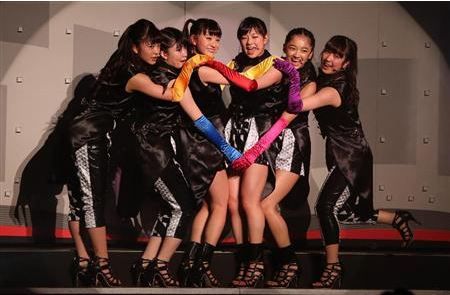 On March 16th, 6-member group Fairies held their first one-man live at Akasaka BLITZ in Tokyo.
Fairies made their debut back in September of 2011. This one-man live was held to commemorate the release of their upcoming first album "Fairies" (March 26th release). The girls held two shows (noon & evening) for a total of 1,400 people. They energetically performed a total of 15 songs including their new number "Run With U".
During the end of their noon show, there was a surprise congratulations for members Fujita Miria (15), Shimomura Miki (15), and Hayashida Mahiro (15) as they will be graduating from junior high school this spring. They girls were so filled with great emotion that they welled up with tears.
This day marked the anniversary of the first day the members met each other three years ago. Ito Momoka (16) said, "We didn't even know each other's names," and Nomoto Sora (16) reflected, "Back then, we never imagined that we would stand on a big stage like BLITZ."
The girls now aim to perform at the famed Nippon Budokan. They declared, "We want to stand there on March 16th of next year."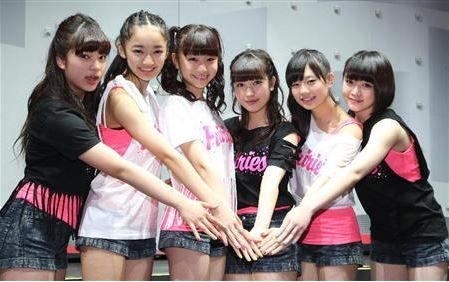 Meanwhile, after two and a half years since their debut, Fairies will finally be releasing their first album (currently untitled) on March 26.
The album will feature 13 songs, including 7 of their singles from their debut "More Kiss / Song for you" to their upcoming "Run with U" (February 19th release). In addition, the CD+Blu-ray and CD+DVD versions will come with a collection of 11 PVs.
Fairies will hold a live event for those who purchase the album on April 27 at Zepp DiverCity TOKYO.
---
[Fairies 1st Album]

CD

・More Kiss
・Song for You
・HERO
・Sweet Jewel
・Beat Generation
・No More Distance
・Tweet Dream
・Sparkle
・White Angel
・Hikari no Hate ni
・Run With U
Total 13 songs

Bluray/DVD


・More Kiss -VIDEO CLIP-
・Song for You -VIDEO CLIP-
・HERO -VIDEO CLIP-
・Sweet Jewel -VIDEO CLIP-
・Beat Generation -VIDEO CLIP-
・No More Distance -VIDEO CLIP-
・Tweet Dream -VIDEO CLIP-
・Sparkle -VIDEO CLIP-
・White Angel -VIDEO CLIP-
・Hikari no Hate ni -VIDEO CLIP-
・Run With U -VIDEO CLIP-
A snippet of their live show (thanks for the tips,
pame_31):


Source: TH1, TH2

Haven't follow them for awhile. Still excited for this progress. Go go go, girls! ^^