FRIDAY (4/11 issue) has reported that Yui Aragaki and Kanjani8's Ryo Nishikido are still dating.

During last year's report, Nishikido and Aragaki's apartments were only 4 minutes apart on foot, and he would go to Aragaki's unit twice a week. After a year from the initial 'scandal', it was discovered that the two are now living in the same building.

The pair met each other after being cast together in the drama Zenkai Girl (July 2011). After FRIDAY scooped the pair's relationship last year, a number of women's magazines reported that the two have split up since. But it seems that the relationship has actually continued.

"Making a couple live near each other is a method used a lot within the industry, not just by Johnny's. The media won't be able to get inside these apartment buildings, so there's no fear of the two being photographed together. The pictures published on this issue of FRIDAY are just of Aragaki's agency car entering the parking lot of the said apartment, Nishikido walking on the sidewalk, and Aragaki going home into the apartment. If they have indeed broken up, then there's no point in living within the same building. So it can be assumed that their relationship have prospered ever since." - (Johnny's writer)

Nishikido has previously graced the pages of FRIDAY in 2011 when a woman he hooked up with leaked pictures of him in bed, and this past February when he was also picking up girls in Hawaii with the Akanishi troop.
"Nishikido recently planned to go cruising with the Akanishi troop members but got stranded at the airport due to bad weather. It seems that he's treating his relationship with Aragaki and his womanizing as 2 different things." - (same as above)

Some comments on the Internet: "Nishikido got FRIDAY'd again?", "I'm already getting tired of his FRIDAY reports (LOL)", "Nishikido, do your best", and a lot don't seem too much rattled about this report. Will Nishikido continue with his serious relationship with Aragaki, or will he once again be caught by FRIDAY with a different woman?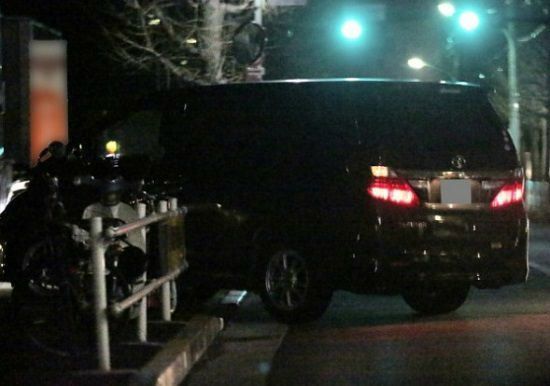 news.livedoor | majide2ch | uwasajapon