2:56 pm - 04/13/2010
Ayu interview on Ustream tomorrow!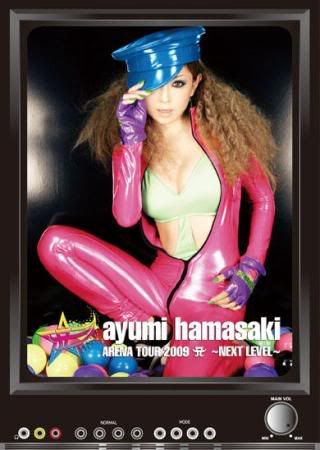 To celebrate the release of Hamasaki Ayumi's 11th original album "Rock'n'Roll Circus" on April 14th and her new tour "ayumi hamasaki ARENA TOUR 2010 A ~Rock'n'Roll Circus~" (started on April 10th, she will perform in 13 different cities throughout Japan for a total of 34 shows), Yahoo!Music Japan will broadcast a 45-minute long live interview with Ayu using Ustream on April 14th.
It's the first time for Yahoo!Music to broadcast a live show using Ustream. The show will be broadcast from Ustream×Yahoo studio, and it will be possible interact with the show using twitter (attaching the
#ymu_ayu
hashtag to your tweets.
The questions have been collected through Yahoo!Chiebukuro (the Japanese version of Yahoo!Answers). This is like a new version of "Hamasaki Ayumi ni kore kikita~i!" ("I want to ask this to Hamasaki Ayumi!", a popular corner of her concerts where guitarist Yoshio Nomura reads questions from fans and Ayu answers).
You can watch the show
on Yahoo!Music's official event page
, it will start tomorrow April 14th at 21:00 (Japanese time).
Don't forget to attach the
#ymu_ayu
tag to your tweets!
Sources:
1
-
2
--
SHIT I'LL BE AT WORK. Is there any way to record Ustream shows? I promise I will translate it all for arama if someone records it for me T___T